"This is the Moment" has been covered over 1,000 times by numerous artists and performed many times on televised media programmes and events by actors/singers. It has been sung twice at the Olympics (in 1994 and 1996) and by long-running cast member Rob Evan for George W. Bush's U.S. presidential inauguration.
The song has been on almost every recording of the musical except the earliest demos. A slightly differnt set of lyrics were featured on the 1990 Highlights Album. 
In the Broadway production and 2nd National Tour the song was accompanied by the dramatic transformation from Jekyll's library set to the laboratory.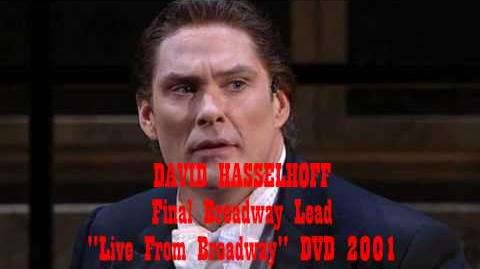 This is the moment!
This is the day,
When I send all
my doubts and demons
On their way!

Every endeavour,
I have made - ever -
Is coming into play,
Is here and now - today!

This is the moment,
This is the time,
When the momentum
and the moment
Are in rhyme!

Give me this moment -
This precious chance -
I'll gather up my past
And make some sense at last!

This is the moment
When all I've done -
All the dreaming,
Scheming and screaming,
Become one!

This is the day -
See it sparkle and shine,
When all I've lived for
Becomes mine!

For all these years,
I've faced the world alone,
And now the time has come
To prove to them
I've made it on my own!

This is the moment -
My final test -
Destiny beckoned,
I never reckoned,
Second Best!

I won't look down,
I must not fall!
This is the moment,
The sweetest moment of them all!

This is the moment!
Damn all the odds!
This day, or never,
I'll sit forever
With the gods!

When I look back,
I will always recall,
Moment for moment,
This was the moment,
The greatest moment
Of them all!
Community content is available under
CC-BY-SA
unless otherwise noted.